One science/health topic we have come back to again and again in our homeschooling studies is the human body. Following are a few of the resources we have enjoyed using.
Note: These are all more general resources, but we also tend to study one particular component in depth each time we revisit our body study. Right now we are reviewing the skeletal system. (So, look for a similar post of resources for exploring bones in the near future.)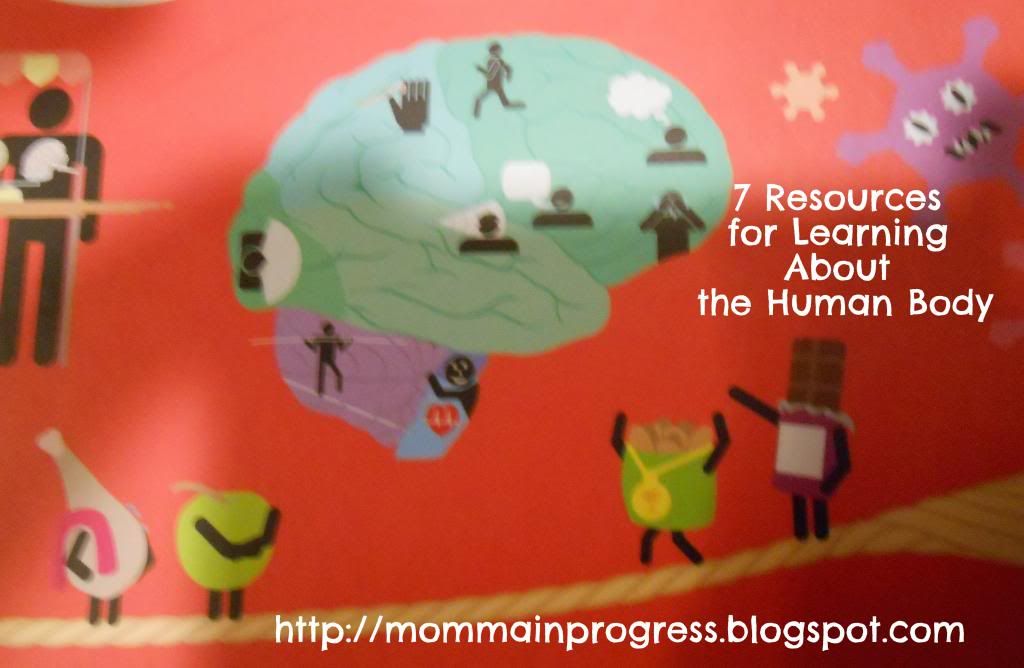 Picture This: Human Body by Margaret Hynes
This very thorough and

cleverly

illustrated book explains everything from cells to nerves to DNA. Covers all the major body systems in an easy-to-understand way.

American Girl: The Care and Keeping of You
Agent E is a

huge

fan of the American Girl historical fiction books. When I saw this I knew she would love it. We have looked at it together, and she has read most parts of it on her own. A lot of it talks about things she won

'

t be dealing with for a few years at least, but it

'

s an informative, fun and accessible book about body changes.

Who Has What? All About Girls' Bodies and Boys' Bodies and
What's in There: All About Before You Were Born
by Robie H. Harris
Straightforward and kid-friendly and just overall lovely books. Appropriate for very young children, although the Senior Agents are also amused and enjoyed reading these tremendously.
We discovered this website a while back when Agent J became a patient at one of the Nemours locations near us. (She sees a pediatric pulmonologist for her asthma, which she may not even have, which . . . okay, don't even get me started.) Anyway, the folks there are great and we were pleased to find this site. The girls love watching the videos about the body and puttering around the site, which also covers illnesses, safety, and a whole bunch of other topics.
Agent E loves these (free) Kindle games. The first (as the title would indicate) is a puzzle where you place body parts in the correct spot. You can choose bones or organs, and easy to difficult (basically with and without "hints"). The second is sort of a set of virtual flash cards with interesting, obscure, and sometimes downright bizarre facts about the human body.
What resources would you suggest for learning human anatomy in the elementary years?